Residents of Chermside will be offered a new lifestyle opportunity as Ping Ri Shang Director Junping Wu was joined by Tomkins Director Mike Tomkins to turn the sod on a new 12 storey twin tower development.
The sod turning event held in August marked the beginning of an exciting partnership with Chinese developer, Ping Ri Shang.
"We build with relationships here at Tomkins, so we are excited to start what we hope will be a long one with Ping Ri Shang" said Mr Tomkins.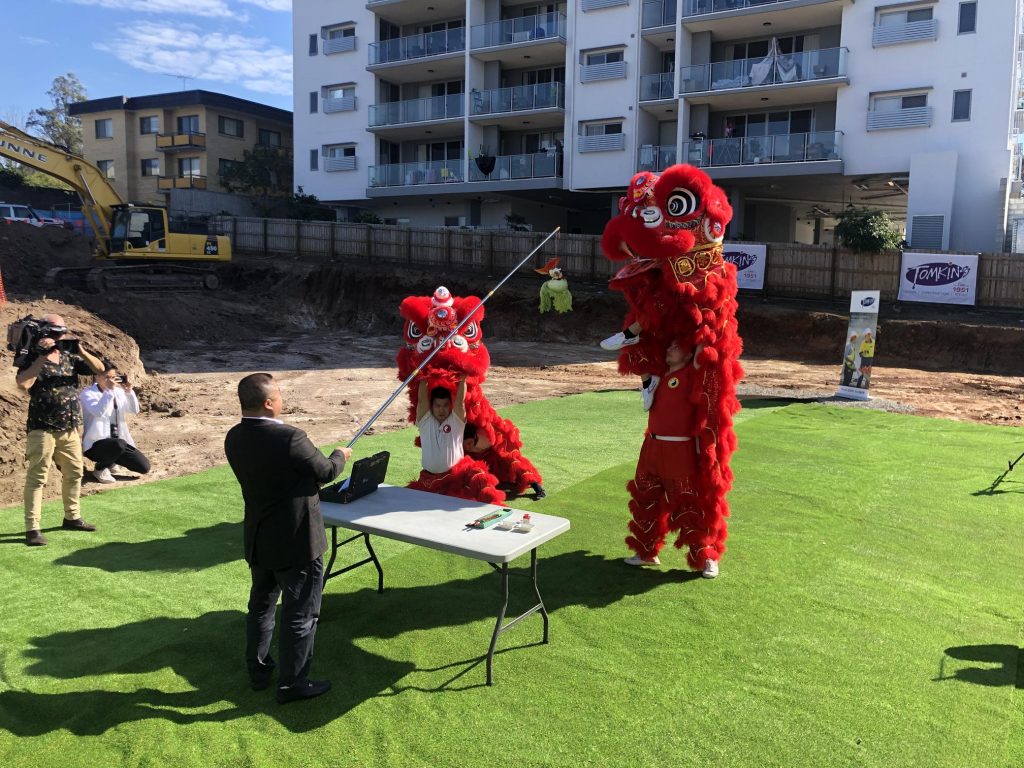 Named as Chermsides tallest building, The Sparks will feature 2 twelve storey towers with 108 apartments. Construction will now officially start on the development and is expected to be completed early 2021. Mr Wu, says that he was very impressed with Tomkins throughout the tender process and says that he will enjoy continuing this relationship throughout construction and into the future.