Tomkins celebrates the "topping out" of Linton Apartments, Woolloongabba, marking the building reaching its highest point.
Located across from The Gabba Stadium, the 15-storey development is being delivered for Quantum.
Following in the footsteps of the ancient Scandinavian tradition, a tree was raised to the top of the building to mark the occasion in a ceremony attended by Tomkins, Quantum, consultants and owners.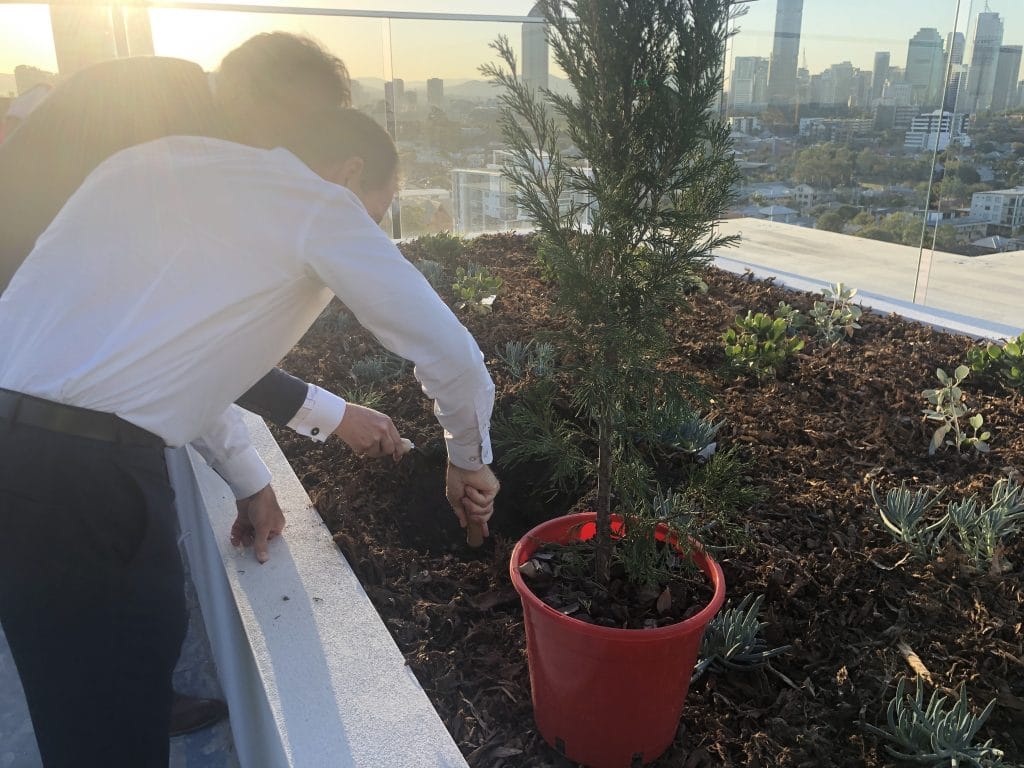 Tomkins Director, Mike Tomkins and  Quantum Director, Peter Gribble planting the tree.
Director for Quantum thanked the project team for achieving this important milestone and finished off with a short message to the future apartment owners.
"We hope that you will enjoy your new home, the quality, and the finishes. We have put a lot of time into ensuring each apartment is designed to an impressive standard."
The development will be completed in the final quarter of 2019.